Wedding in the Blue Mountains
If you don't want to venture all the way up for a wedding in the Blue Mountains but still want a natural setting, you need go no further than the banks of the Nepean – the Nepean Weir along from the rowing club is a very popular location – you would have to book it with Penrith Council, as you would any spot along the river, such as Tench Reserve on the other side of Victoria Bridge. Anywhere along the bank is lovely – but you can always leave it and tie the knot as you roll down the river on the Nepean Belle paddle steamer!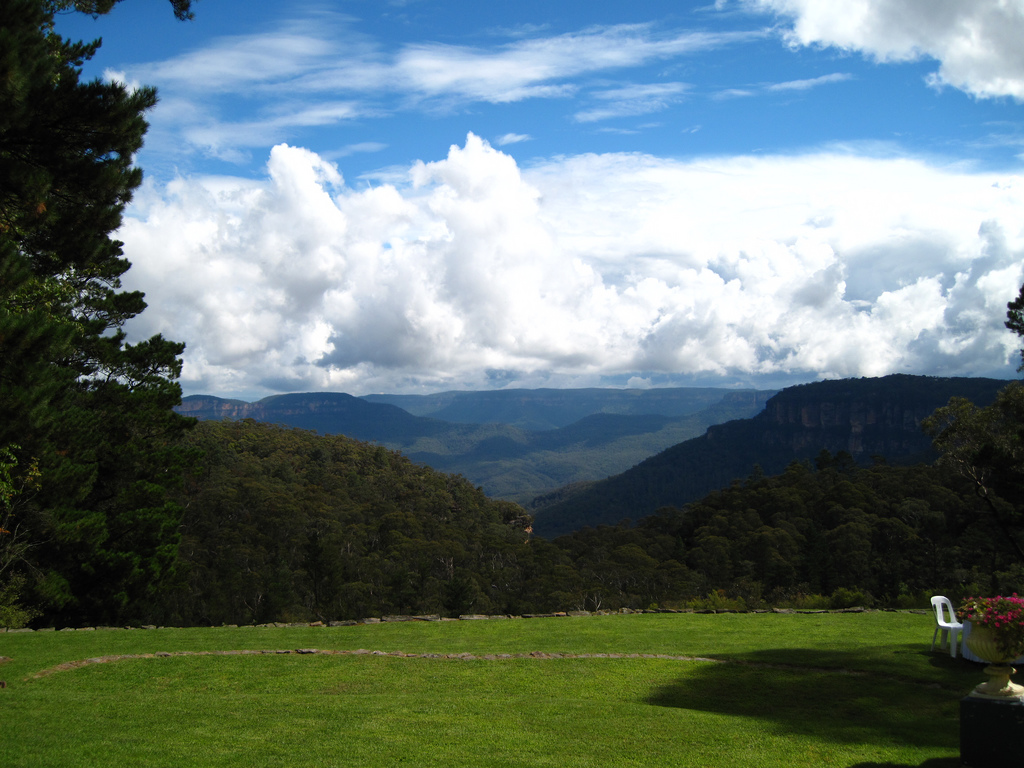 However, it was becoming a regular at more of the fine properties in the upper Blue Mountains that made me feel I had made it as a celebrant in 2000 : Yester Grange at Wentworth Falls – a unique heritage-listed property with grounds and a view like no other – couples who married there were indeed privileged. In that family of properties is the Mountain Heritage, also with lovely views and a cosy, beautifully appointed ambience. The Carrington Hotel is an icon of Katoomba and has options for indoor and outdoor weddings – on a warm afternoon the front terrace is ideal; on a winter day the lounge with its lead-light windows makes a fine informal chapel. Another icon with a rich history of luxury and weekend escapades is the soon to re-open Hydro Majestic (as a matter of fact I am doing the first wedding after the re-opening!) – I did a lot of weddings there in the early days : in all its forms, the Hydro at Medlow Bath has always had a nostalgic, magnetic charm. Less nostalgic but also luxurious is the Fairmont Resort - over the years the options for weddings there have expanded to include garden, gazebo, lakeside and indoor contingencies. As a matter of fact there is a Bridal Expo at the Fairmont on October 12th this year – do come and have a look at it, meet me and its other recommended suppliers!