Marriage Celebrant Blue Mountains

Welcome to a "Ceremony by Design" - the business I set up as a marriage celebrant over 25 years ago. Inspired by the power of words and rituals to introduce commitment and pave the way for a meaningful relationship, I applied to the Attorney General and was appointed a marriage celebrant. Wedding ceremonies were fundamentally less commercial then; I have changed with the times but have kept true to giving you ownership over the design of your ceremony.

Schedule A Planning Session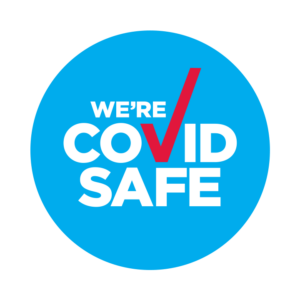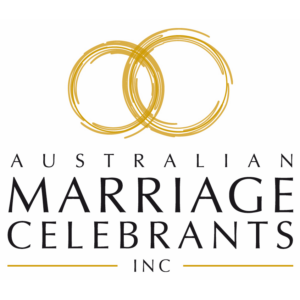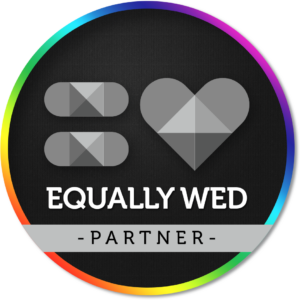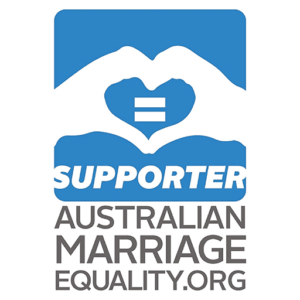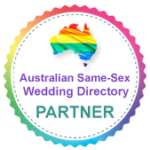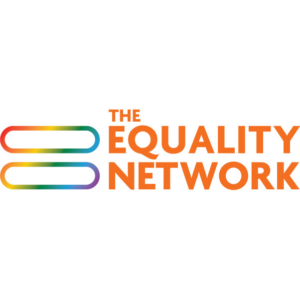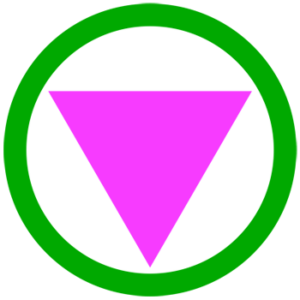 A
Dedicated

&

Experienced

Marriage Celebrant


I have written a book with 100 reflections on how to create your unique ceremony, your perfect ceremony.

As a Blue Mountains celebrant, I am a preferred provider for Fairmont Resort and The Escarpment Group (including Parklands in Blackheath, The Hydro Majestic at Medlow Bath, Echoes and Lilianfels in Katoomba). In helping you design your perfect ceremony, it is my commitment to help you through all the planning stages so that you may create a ceremony "true to your relationship".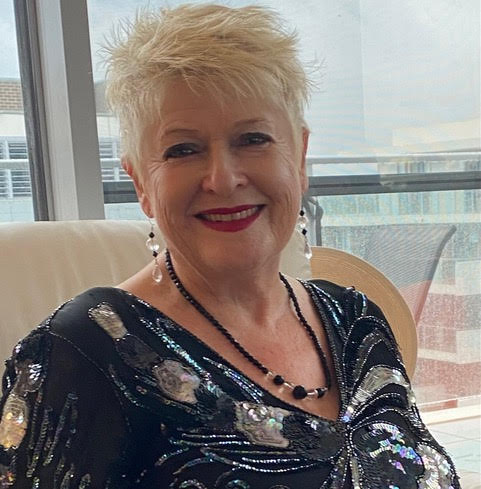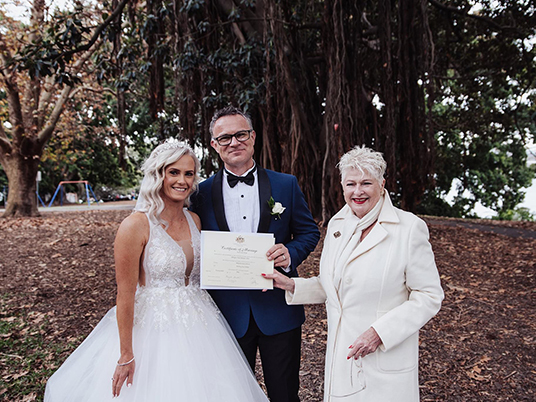 A
Knowledgeable

&

Energetic

Marriage Celebrant
The ceremony is about you, so it's really important for me to listen to your ideas and be sensitive to the tone and style you would like to prevail on your wedding day.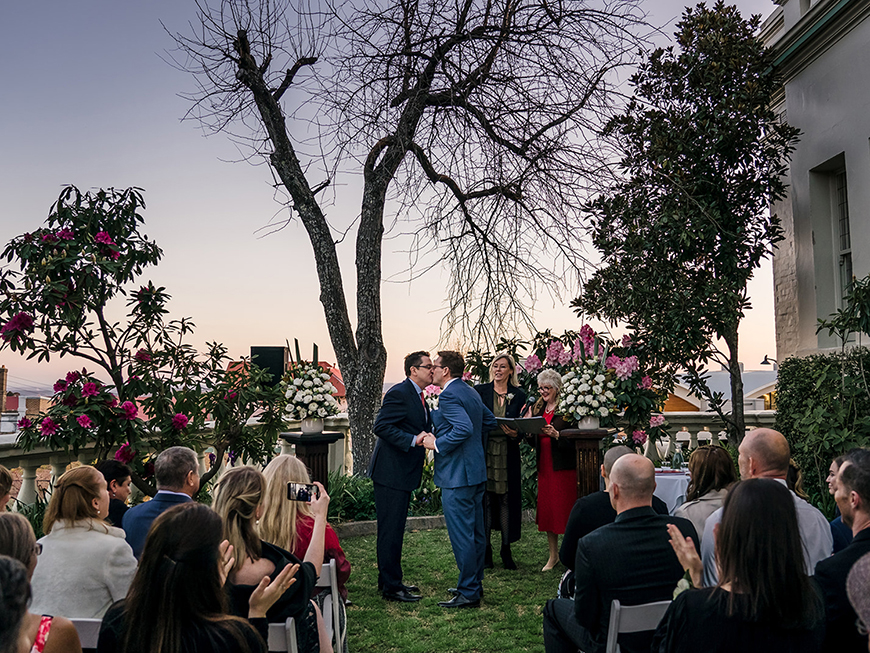 Your
Dream Wedding

Made a Reality with an Experienced Marriage Celebrant
The feedback that I have had from couples is that they have felt supported and informed throughout their entire experience and that I have made the process of their wedding preparation and their special day stress-free. I have been told I make both couples and wedding guests feel comfortable.
Your wedding day is also a time when you might want to tell your personal love story – you tell me what you want to be included and I will write it for you.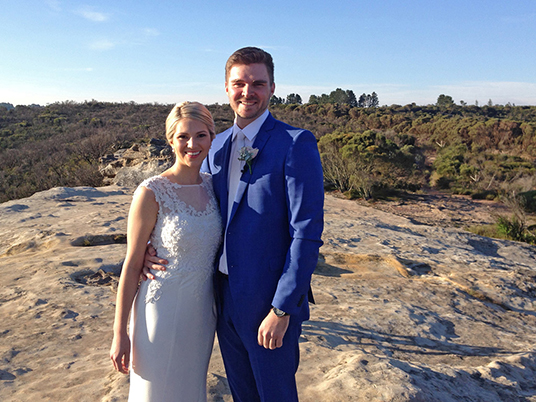 Say '
I Do

' in the Beautiful Blue Mountains

Wherever you want to be married in the spectacular Blue Mountains, from Glenbrook to Wentworth Falls, to Blackheath, my aim as a celebrant is to deliver a beautiful ceremony to celebrate your life in marriage. As a local Blue Mountains celebrant, I hope your wedding will fulfil your idea of the perfect ceremony.

As an Authorised Marriage Celebrant, I am a foundation member of the Australian Marriage Celebrants Association (civil celebrants) which assures that the planning of your wedding ceremony and its celebration will be conducted in a professional manner.

The guests – both family and friends, have responded to my warm and personal style throughout which I maintain my professional edge – I can be both a "fun" celebrant on your big day, while ensuring that the correct words are used in a calm and reassuring manner so that you can savour the moment of marriage with joy and confidence.
Officiate
Your Love

with an Authorised Marriage Celebrant

On the day of the wedding, I can provide a small signing table for the signing of the marriage documents, including your Official Marriage Certificate. You will also sign my marriage register and your Commemorative marriage certificate, which I will hand to you in front of your guests once you are married.

After you have exchanged your vows and signed marriage certificates, you have fulfilled all the legal requirements of marriage in Australia. In all its capital cities, including my favourite, Sydney, its lands and territorial waters. And then I hand you over to your friends and family to enjoy your reception as a newly married couple!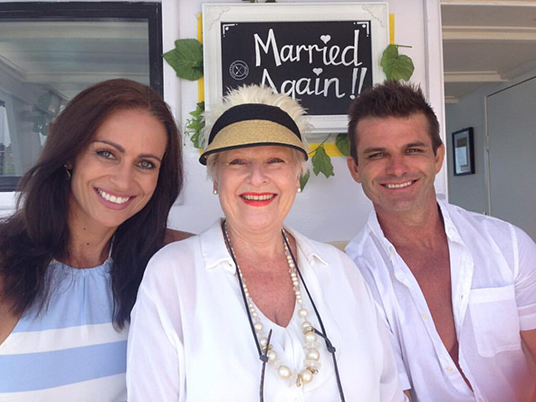 Book a
Ceremony Planning Session
As a dedicated and experienced marriage celebrant I extend to you an invitation to a free, personal ceremony planning session.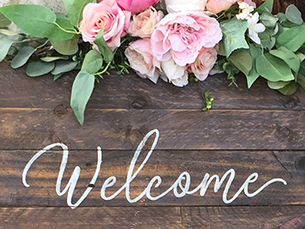 Step 1

Get in touch with me

...after looking at my website for anything that stands out or you want to ask me about. If possible, know the date and location of your wedding.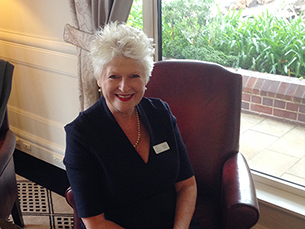 Step 2

Complete your Notice of Intended Marriage

...at my office at least one month before your wedding. Show me your original birth certificate or passport, your photo ID and termination of previous marriage document.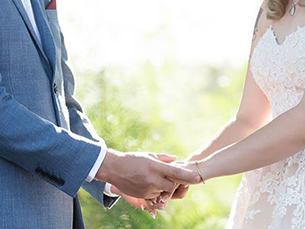 Step 3

Plan your ceremony

...with my book, Love is in the Air, and ideas from my booklet of ceremonies. Come back to see me to run through what you want in your ceremony.
Claim your
Planning Session
We can spend 30 minutes where I can show you the way a typical ceremony is planned – words, readings, symbols and dedications.
Book a Planning Session
Servicing
Blue Mountains

&

Sydney
Frequently Asked
Questions
Is A Ceremony by Design a registered COVID-safe business?
Can we meet with you before committing to booking you for our wedding?
Do you do same sex weddings?
Yes, I have probably done more same-sex than straight weddings since January 2018.
Do you handle all the legal paperwork before and after the wedding?
Yes, we will have 2-3 meetings to discuss your ceremony and fill out a Notice of Intended Marriage, and after your wedding I send all your documents to Births, Deaths and Marriages and register your marriage online immediately.
Can you advise about immigration issues?
Not specifically, but I can write a letter for you to take to the Department of Immigration as evidence of your intention to marry in Australia.
Can our family and friends participate in the ceremony?
Yes – I have lots of suggestions on giving them a role to play.
Do we have to have counselling or marriage education before we get married?
No, but I can make suggestions.
Do you supply a microphone?
If you think you need one, I will hire one on your behalf and charge you $75.
Does the ceremony have to be in English?
No, but it must be understood by the bride, groom, two witnesses and me.
I can conduct ceremonies in French, German and Bahasa Indonesia/Melayu, but for other languages you will need a qualified interpreter.
What are the basic legal requirements of marriage?
You must be over the age of 18, not related to one another and not married to someone else.
You must complete a Notice of Intended Marriage (provided by me) and lodged (with me) one month before the wedding date and no more than 18 months before.
You must show me your passport or birth certificate and your photo ID.
What if one of us is under 18?
You must get the permission of a parent or guardian, as well as court approval (in some cases court approval is sufficient). Under no circumstances can both of you be under 18.
What if I have been married before?
I must see your final divorce order or a death certificate.
How long before the ceremony will you arrive?
At least half an hour before.
Your second meeting in my office is our opportunity to go through your ceremony in as much detail as you need. If you need me to travel to your ceremony venue, there will be a charge for that and you must give me a month's notice and the time must be negotiated.
The Blue Mountains, Penrith and Western Sydney, Northern Beaches, Inner West and Sydney CBD.