Blue Mountains & Penrith Wedding Celebrant

I know that finding the "right" marriage celebrant is an important part of planning your wedding day.
I have over 25 years' experience as a Blue Mountains Celebrant and love helping couples create unique ceremonies that are true reflections of their relationship. I would love to advise you and facilitate in making the celebration of your commitment and the expression of your vows everything you have dreamed of.

Schedule A Planning Session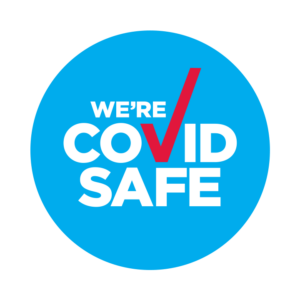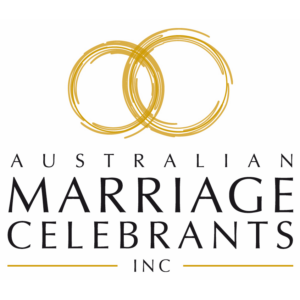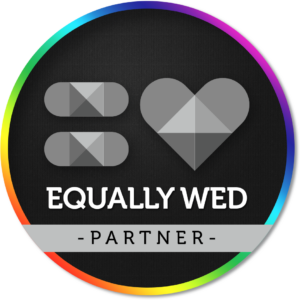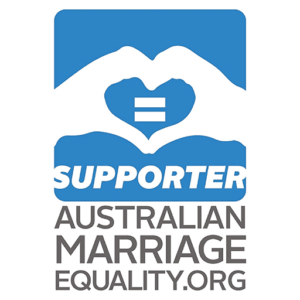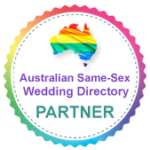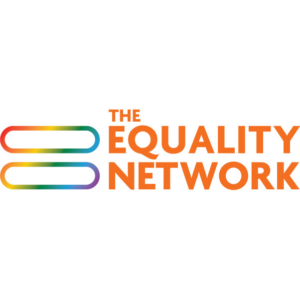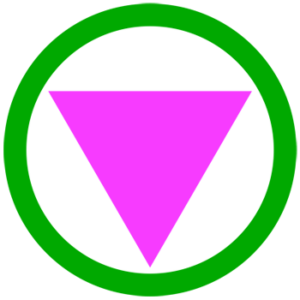 A
Dedicated

&

Experienced

Marriage Celebrant


More than any other element of your day, it is the words you choose to say to each other that will be the foundation of your marriage.

They should be words that you come back to in the years ahead, to remind you of the truth in your relationship.

Your vows are the essence of your wedding day, and the joy and strength you will draw upon in your life journey together.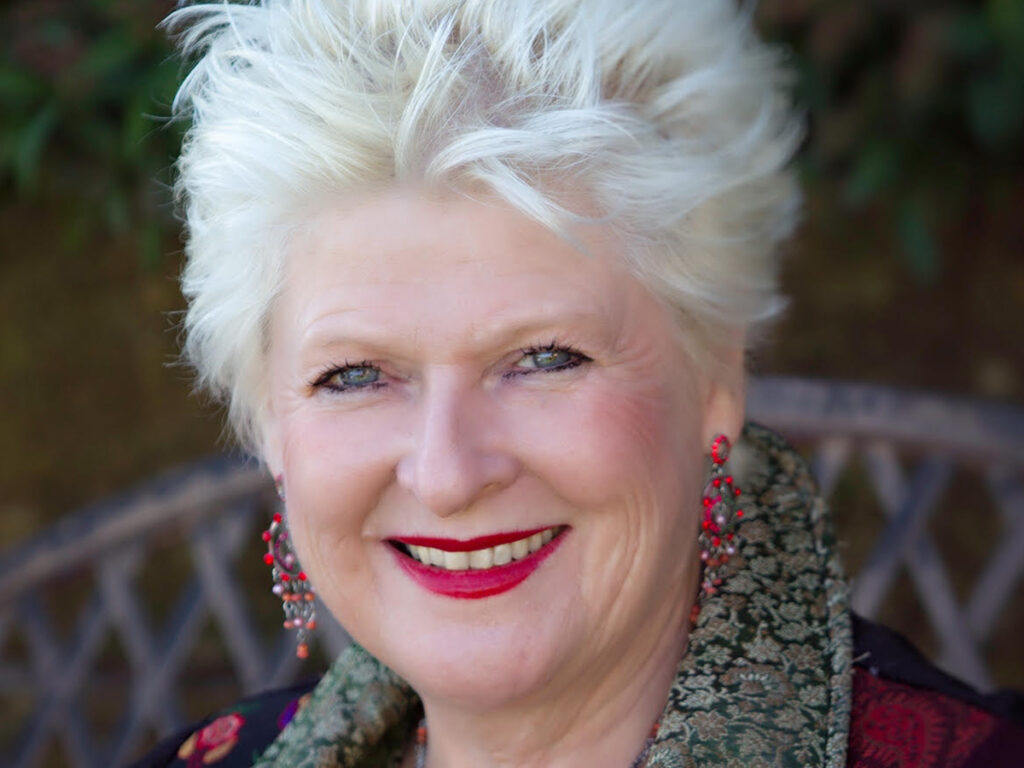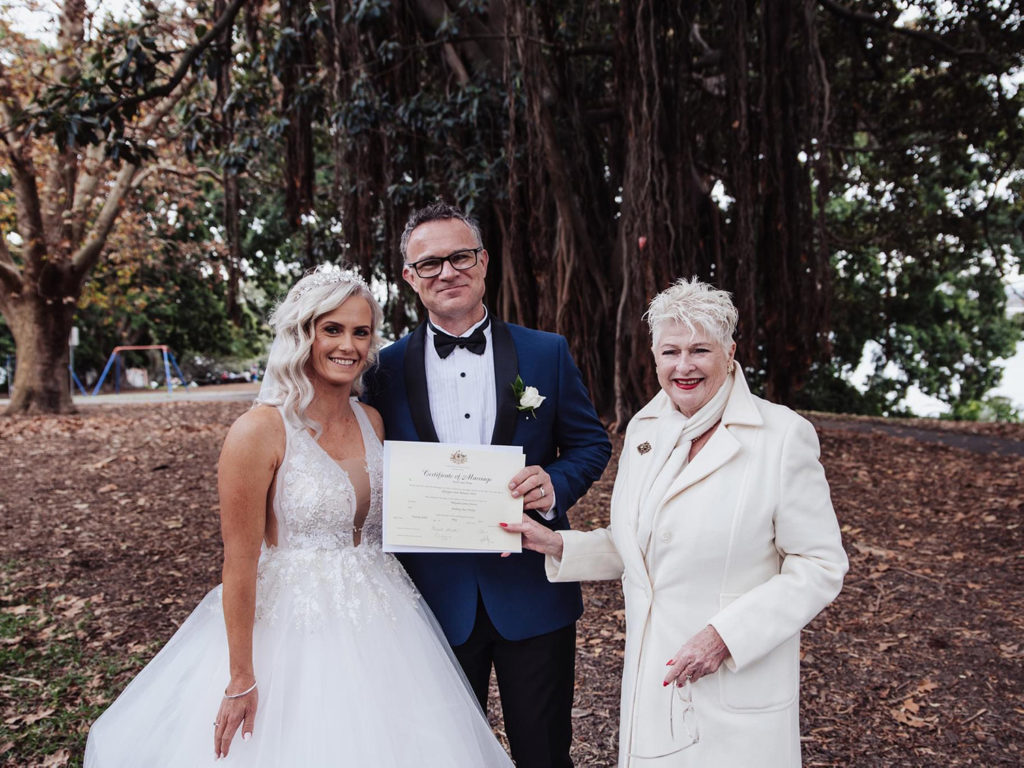 A
Knowledgeable

&

Energetic

Marriage Celebrant
The ceremony is about you, so it's really important for me to listen to your ideas and be sensitive to the tone and style you would like to prevail on your wedding day.
I also give you choices and ideas so that together we can create a ceremony you will remember with warmth and happiness. As your celebrant I will be dignified yet relaxed, so you can be confident that everything will run smoothly and calmly. I will make sure all the legal requirements of marriage are met and discuss these with you at our first meeting.

The wedding celebrant should not be the centre of attention, but a facilitator – you or your friends and family can present readings, rituals, music – or I can just guide you through, giving your ceremony legality and making the proclamation of your marriage official.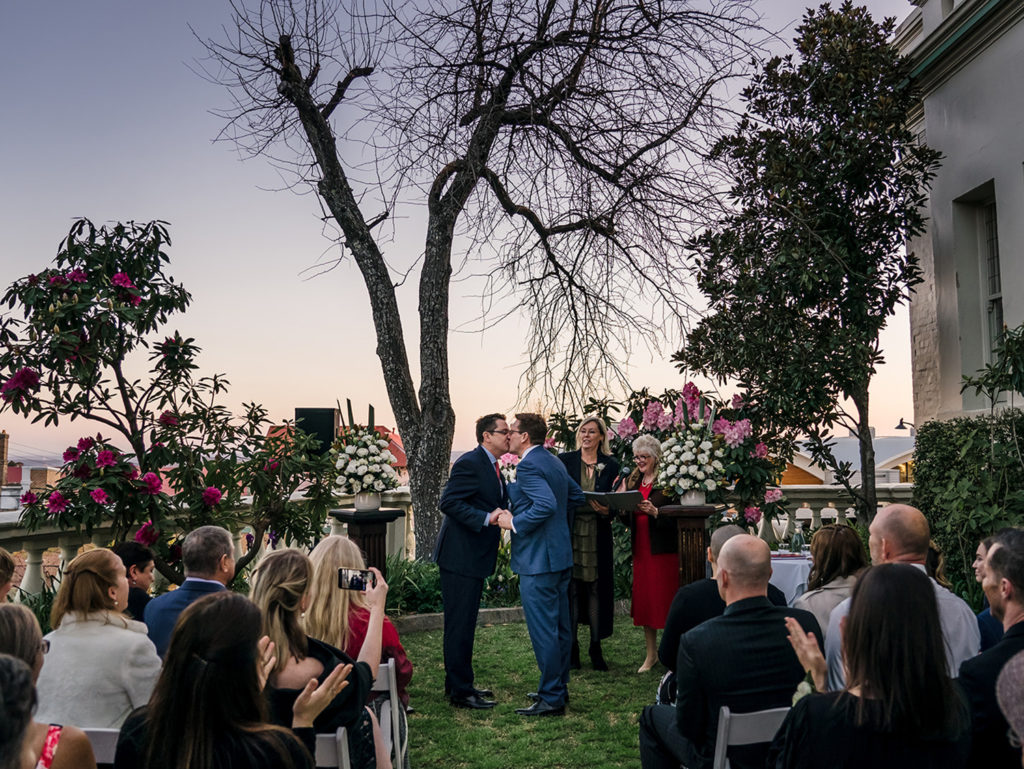 It is a very exciting time to be a marriage celebrant. There have been many changes in law and in the marriage celebrant program, and indeed in the profile of the celebrant profession itself.

In December 2017 the accepted notion of marriage changed. No longer can we accept the status quo of marriage being only for heterosexual couples and a compromise ceremony for LGBTQI members of the community. Marriage Equality was secured for all Australians.
With a 50 year connection to the LGBTQI community as a straight ally, I am proud to have conducted many weddings in this arena.
A marriage ceremony is not only founded on legal implications but its function is to give formal expression to serious intent and to have this recognised and registered without compromise.

Specialising in
Small Weddings
Small, Intimate
Wedding Specialist
The ritual of marriage is a paradox: a wedding ceremony is by definition the making public of the private. Personal, private feelings are turned into the most public event, sanctioned by law and society. Yet why should this be so?

The term "micro weddings" was coined during the time of covid, but such weddings really are nothing new. Civil ceremonies are often small and intimate, which characterises them as heartfelt and memorable. Just the couple and their wedding party, a gathering of special friends to celebrate a special moment.
Sometimes the group will move into a luxury guesthouse for a weekend, self-cater and celebrate every hour – what a basis for future anniversaries!

Sometimes it will be just the family which gathers – parents, grandparents and perhaps the couple's children; then the wedding is also the celebration and consolidation of family.

Intimate ceremonies can take place in private homes, too. It is exciting to see a house (or garden) transformed into a chapel of sorts – the arbour, the table-setting, the flowers, the fairy lights which come on as the celebration goes into the night …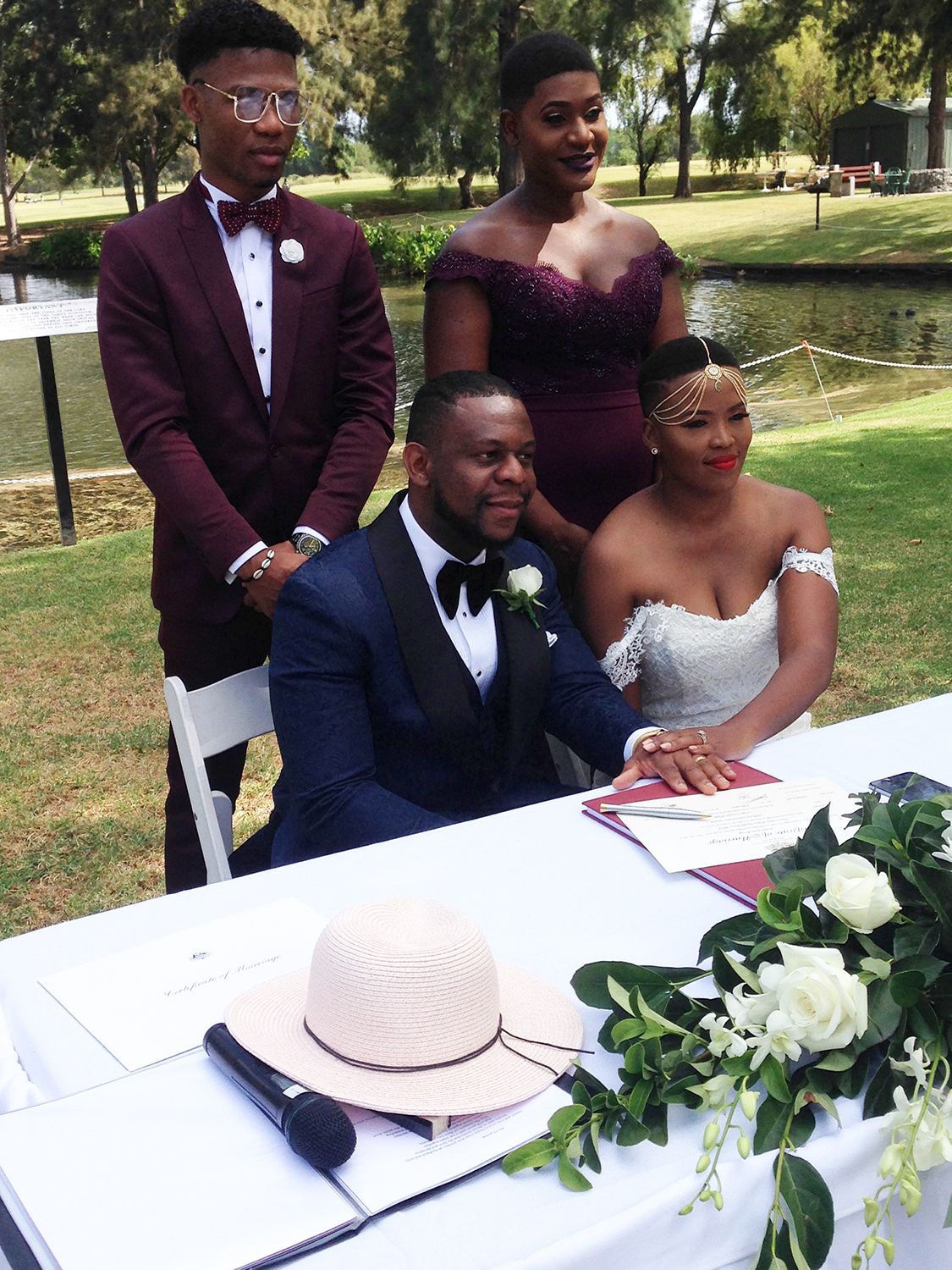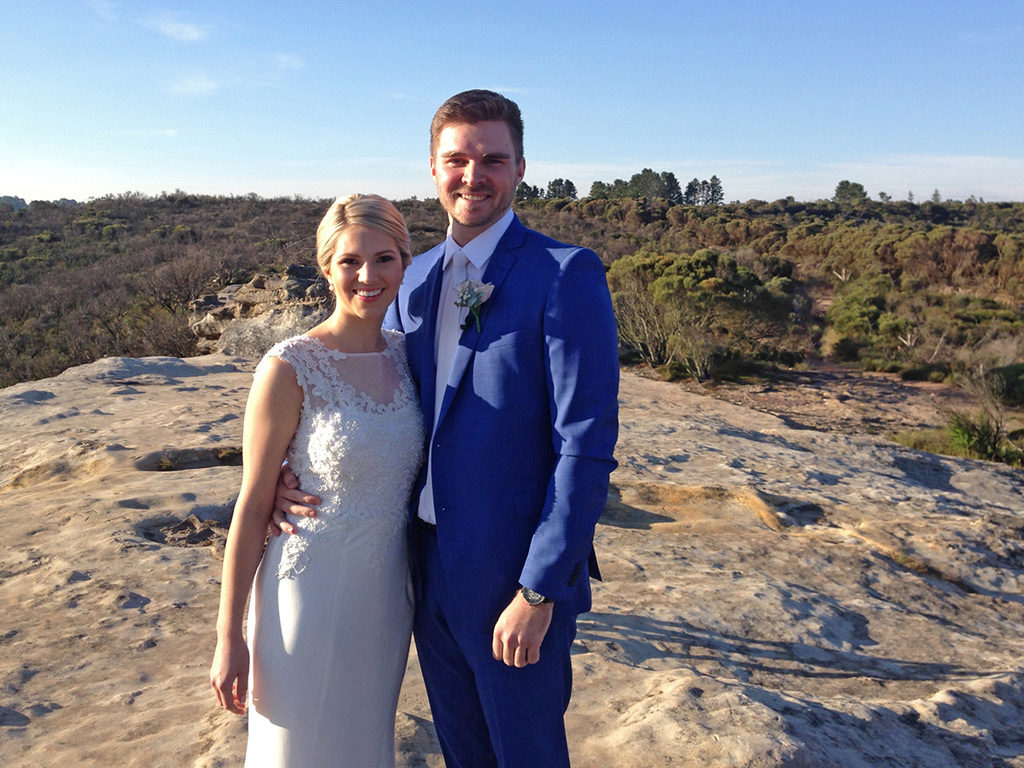 Elopements

Of course the most intimate way to be married is an elopement.
What could be more romantic than running off with your beloved to a secret location?
Just you two, your two witnesses and celebrant.
You can choose a sentimental spot, in the mountains, by the sea, indoors or amongst nature – you just have to please yourselves.
The exchange of wedding vows is a private moment – which is what it should be. Those who witness are privileged indeed to intrude into this moment as you declare your intention to commit, "to the exclusion of all others, voluntarily, for life". Such a private intention, as you call upon your witnesses to remark your taking of one another as partners in marriage, the culmination of dreams and plans not yet made public.
Reaffirmation

Ceremonies


A wedding ceremony is the public declaration of the private commitment that you have made and it legalises your marriage.

A reaffirmation ceremony is a beautiful way to celebrate your ongoing commitment to this relationship on a wedding anniversary. It provides a formal occasion on which you can re-state your marriage vows minus the legal trappings. By law you can only be married once, but sometimes reaffirmations can also give friends or family the chance to witness some of the ceremony they may have missed years, months or weeks earlier.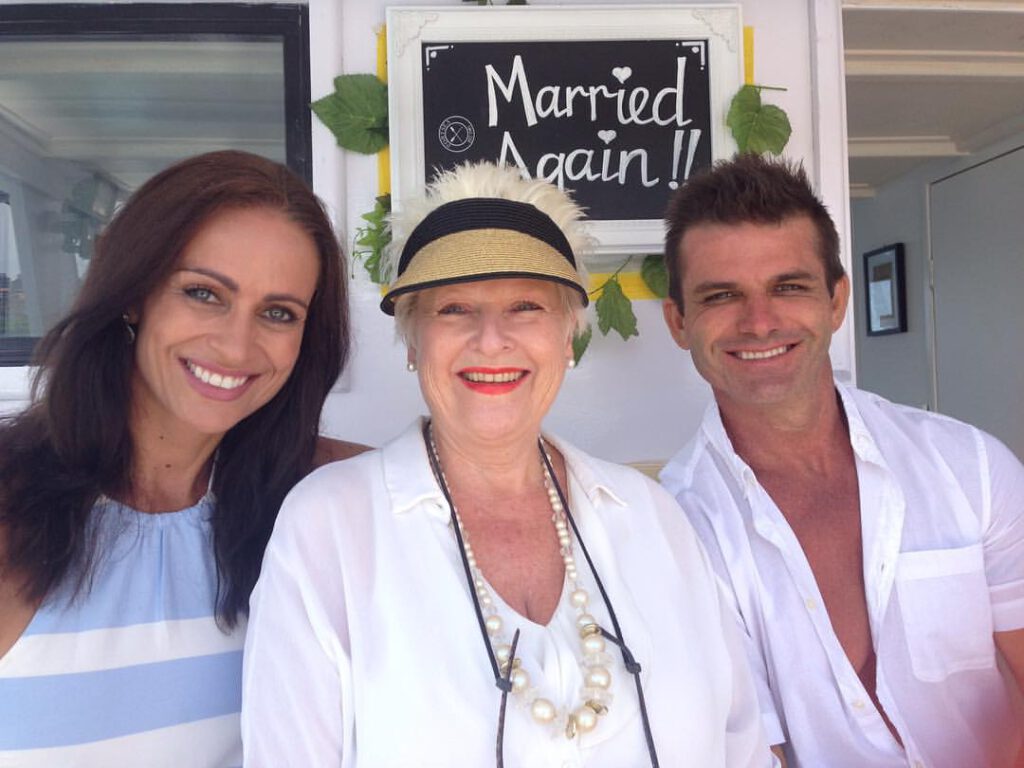 Book a
Ceremony Planning Session
As a dedicated and experienced marriage celebrant I extend to you an invitation to a free, personal ceremony planning session.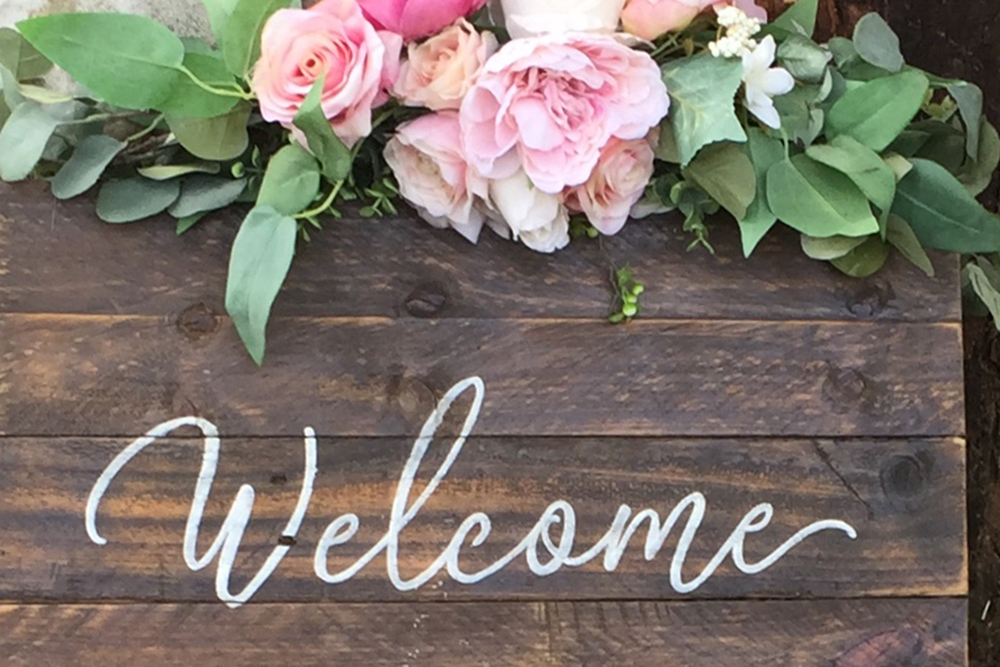 Step 1

Get in touch with me

...after looking at my website for anything that stands out or you want to ask me about. If possible, know the date and location of your wedding.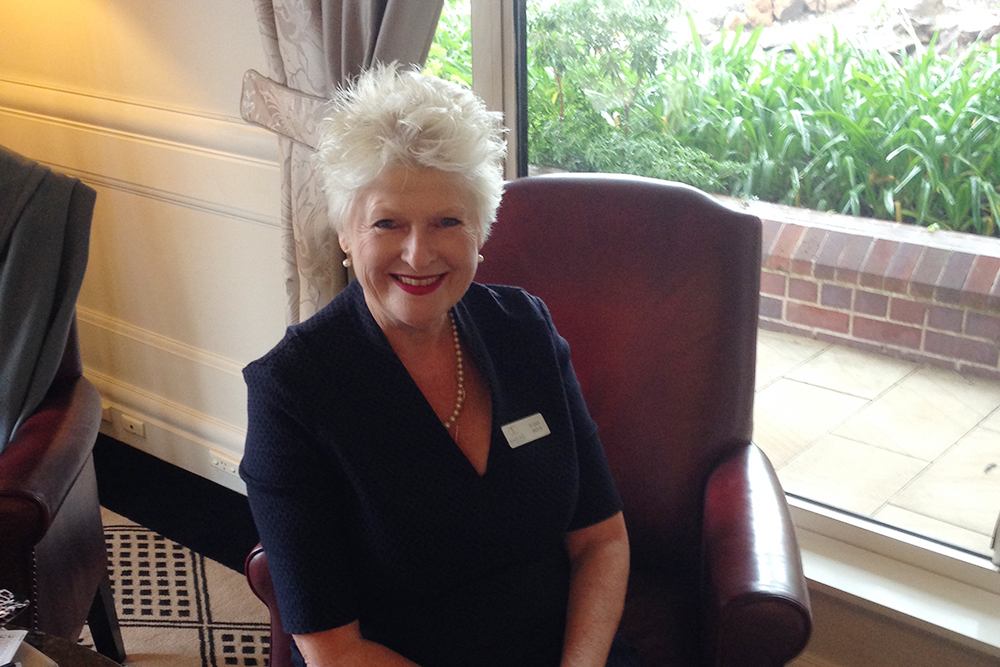 Step 2

Complete your Notice of Intended Marriage

...at my office at least one month before your wedding. Show me your original birth certificate or passport, your photo ID and termination of previous marriage document.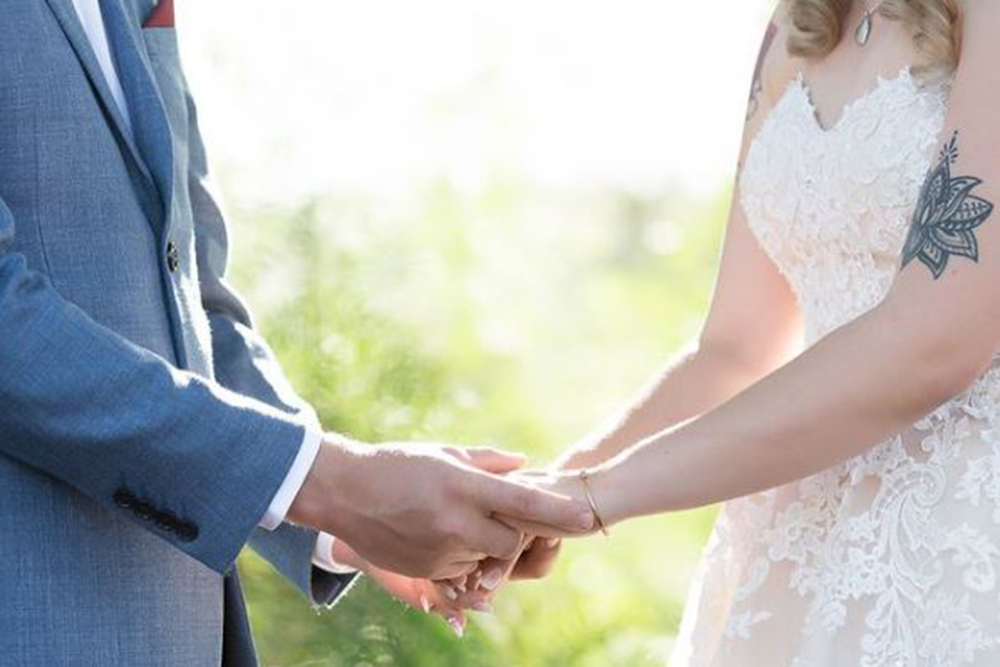 Step 3

Plan your ceremony

...with my book, Love is in the Air, and ideas from my booklet of ceremonies. Come back to see me to run through what you want in your ceremony.
Claim your
Planning Session
We can spend 30 minutes where I can show you the way a typical ceremony is planned – words, readings, symbols and dedications.
Book a Planning Session
Servicing
Blue Mountains

&

Sydney
Frequently Asked
Questions
Is A Ceremony by Design a registered COVID-safe business?
Can we meet with you before committing to booking you for our wedding?
Do you do same sex weddings?
Yes, I have probably done more same-sex than straight weddings since January 2018.
Do you handle all the legal paperwork before and after the wedding?
Yes, we will have 2-3 meetings to discuss your ceremony and fill out a Notice of Intended Marriage, and after your wedding I send all your documents to Births, Deaths and Marriages and register your marriage online immediately.
Can you advise about immigration issues?
Not specifically, but I can write a letter for you to take to the Department of Immigration as evidence of your intention to marry in Australia.
Can our family and friends participate in the ceremony?
Yes – I have lots of suggestions on giving them a role to play.
Do we have to have counselling or marriage education before we get married?
No, but I can make suggestions.
Do you supply a microphone?
If you think you need one, I will hire one on your behalf and charge you $75.
Does the ceremony have to be in English?
No, but it must be understood by the bride, groom, two witnesses and me.
I can conduct ceremonies in French, German and Bahasa Indonesia/Melayu, but for other languages you will need a qualified interpreter.
What are the basic legal requirements of marriage?
You must be over the age of 18, not related to one another and not married to someone else.
You must complete a Notice of Intended Marriage (provided by me) and lodged (with me) one month before the wedding date and no more than 18 months before.
You must show me your passport or birth certificate and your photo ID.
What if one of us is under 18?
You must get the permission of a parent or guardian, as well as court approval (in some cases court approval is sufficient). Under no circumstances can both of you be under 18.
What if I have been married before?
I must see your final divorce order or a death certificate.
How long before the ceremony will you arrive?
At least half an hour before.
Your second meeting in my office is our opportunity to go through your ceremony in as much detail as you need. If you need me to travel to your ceremony venue, there will be a charge for that and you must give me a month's notice and the time must be negotiated.
The Blue Mountains, Penrith and Western Sydney, Northern Beaches, Inner West and Sydney CBD.