The Wine and the Wooden Box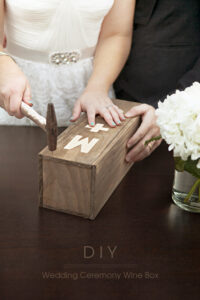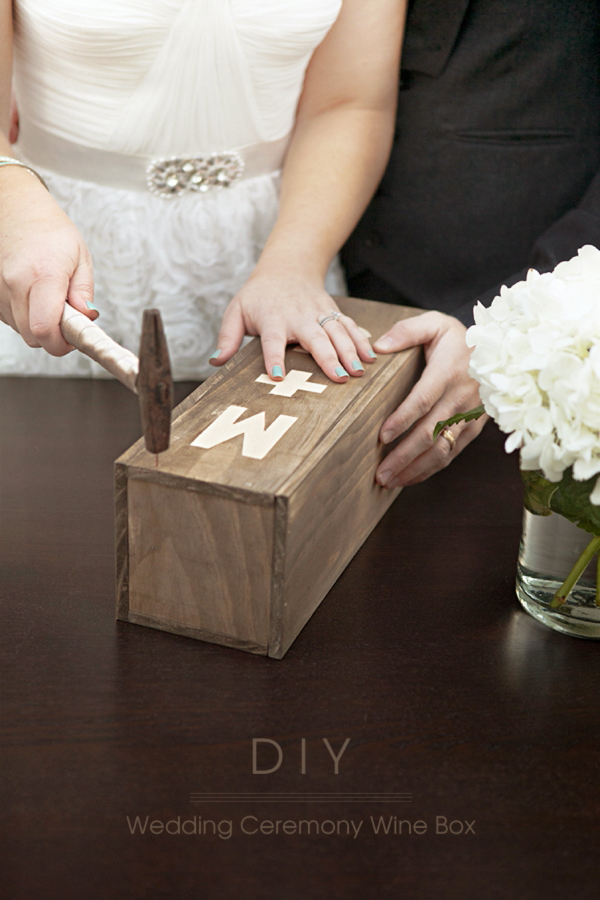 This is thought to be a Dutch tradition. The couple should find a wooden box that will hold a bottle of wine and two wine glasses. They should then write one another a letter with the reasons they fell in love, describing the qualities they find most endearing in the other. In fact, a love letter. The letters should not be read but sealed and placed in the box with the wine. As part of the ceremony the box should be nailed shut. The idea is that should the couple find their marriage in trouble down the track, they should open the wine, drink it together and read their letters. Together or apart. Keepsakes from the wedding day could be included too – photos, pressed flowers – the ceremony even. The vows.
My aim is to set all my couples off on a path of bliss so if the marriage sails clearly, they have permission to open the box on their twenty-fifth anniversary and save the wine!
This ritual can come right at the end of the ceremony – after the signing – the last step of the ceremony, then, would be the hammering in of the last nail.
I would explain the ritual to the guests before the signing, then after invite the couple to place the letters in the box and take it in turns to hammer in the nails.
It's a dramatic end to a wedding ceremony!