The Colours of Your Wedding
Traditional Wedding Colours - White
Going back to the Roman Empire – around 2,000 years ago – it was customary for brides to wear a white tunic as a symbol of chastity, inspired by Vesta, the virgin goddess of home and family and her priestesses who all wore white.
After the Fall and till the 1840s, brides just wore their best, or a new dress they could recycle, white not in favour as it was so difficult to keep clean. As well, marriages were at the time rituals about the exchange of property rather than the exchange of vows of love.
Queen Victoria set the modern trend of bridal white when she rejected wearing her royal robes when she married Prince Albert. She was only 20 and wanted to impress upon her subjects that she was serious and devoted to her role as monarch by wearing a "sensible" colour. Victoria was also in love with Albert, not as a queen, but as a woman, and wanted to reflect that in her dress. The gown was relatively simple, made from British materials of lace, satin, and silk. It was emulated at weddings across the globe and white became a symbol of status and wealth, set against the background of the earthy Industrial Age.
Ivory was favoured over stark white against delicate English complexions until World War 11 when brilliant white became fashionable.
Let your colours describe your Wedding
Bright and Joyful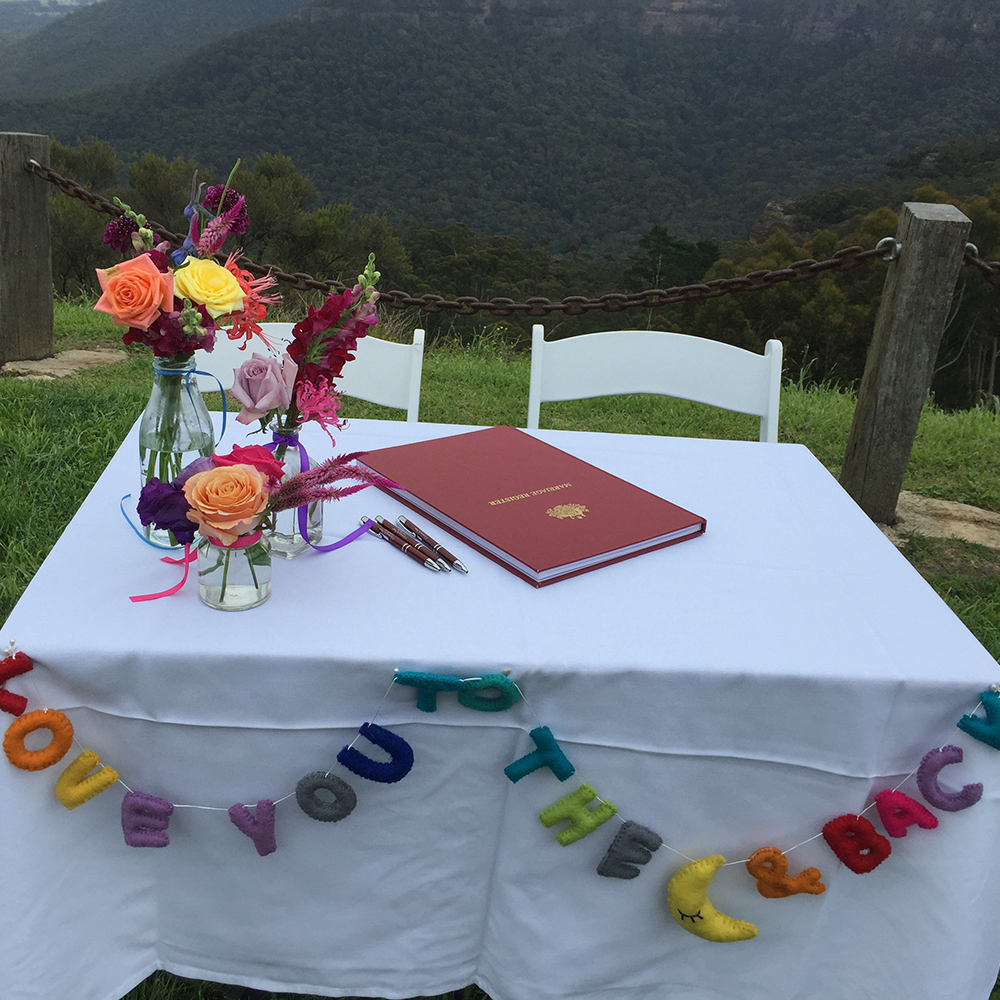 While "whiter shades of pale" are more often than not worn by today's brides, a variety of colours underpin the style of today's weddings.
There is no rule against a bride wearing any colour at all. Indeed, nowadays many brides do wear a new best dress to their civil wedding ceremony.
My personal favourite colours are the brights; I've always been fascinated by them.
Red Wedding Dresses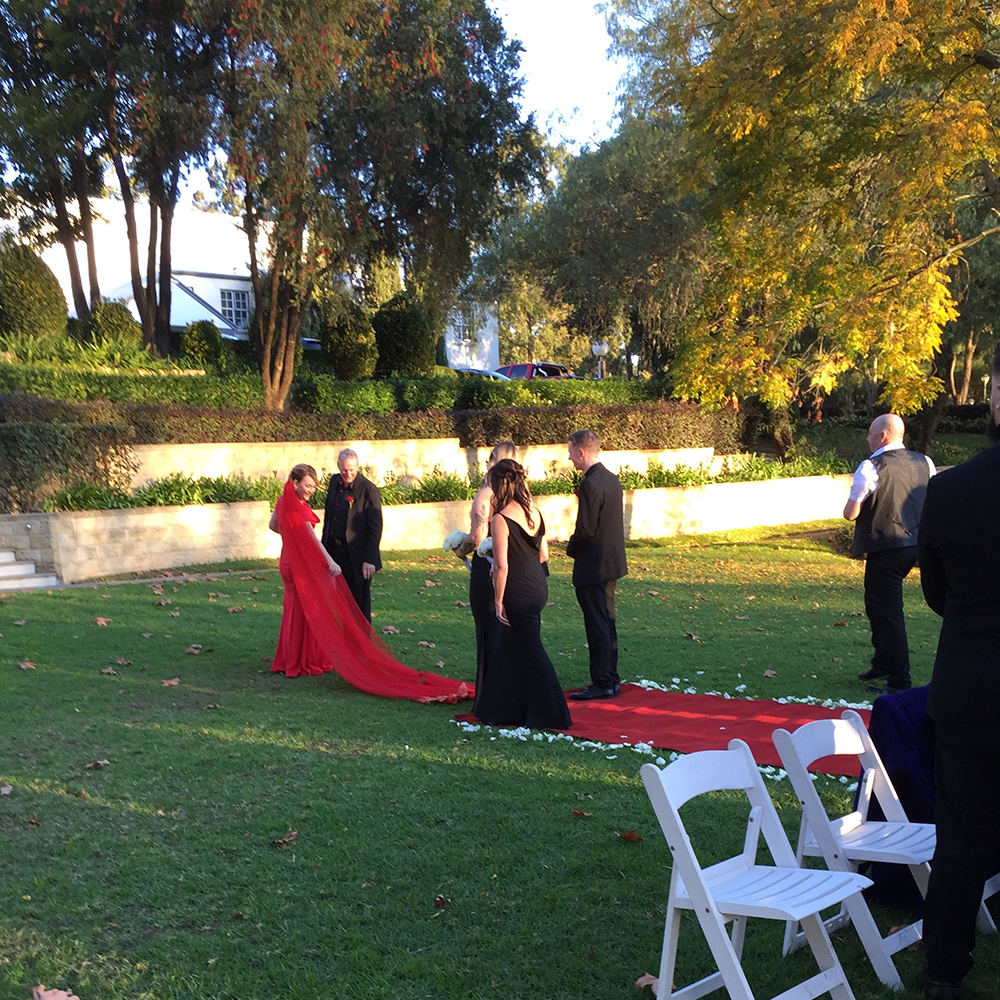 I have married many brides in red dresses. What a symbol red is! The colour of passion, drama and power. Colour-block it or accent it with black, grey, cream …
In Eastern cultures red is a symbol of good fortune and prosperity.
Orange wedding colours
Orange is another of my favourite colours – it's warm and vital.
A colour palette of oranges from red-orange - burnt orange – russet – brown is divine!
Yellow wedding accents
Yellow is a symbol of happiness and possibility – it's open to the world of the imagination.
In combination with red and orange it screams of joy.
The colour green in weddings
Green is a colour that brings us down to earth from the celestial reds, oranges and yellows.
Of course it does, it is the colour of nature, the symbol of life, growth and plenty.
Green accents team beautifully with the whiter shades of pale, and with so many weddings held outdoors it is a nod to the environment. Green is also a colour symbol worn by the gay community, since men, including Oscar Wilde, began to wear green lapel carnations to identify one another during Victoria's reign.
Subtle and Romantic
Pretty in Pink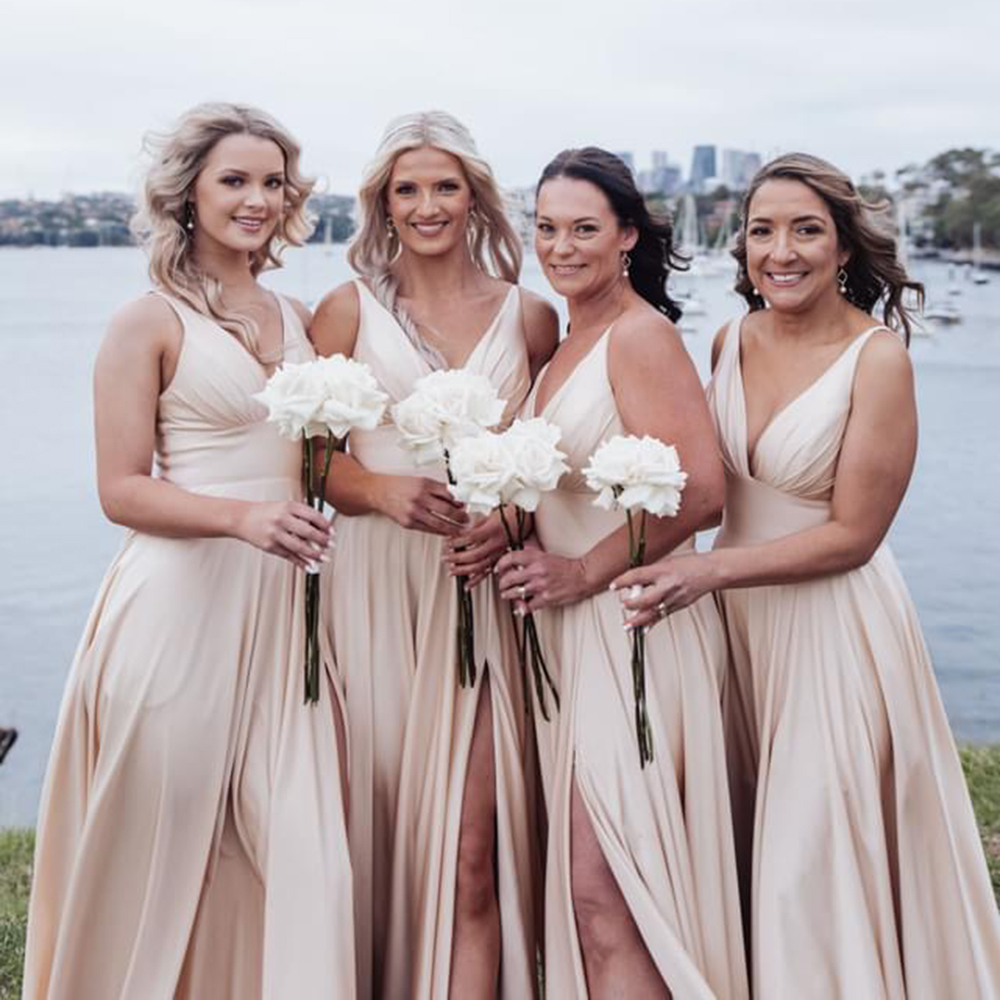 Although only from the 20th century, pink has become symbolic of the feminine. Soft, sweet, romantic. Before that it was considered masculine – a shade of red, representing dominance and passion! Shades of pink are among the most common colours worn by bridesmaids at today's weddings – in 2021, the colour to wear is dusty pink – "blush".
Blue at Weddings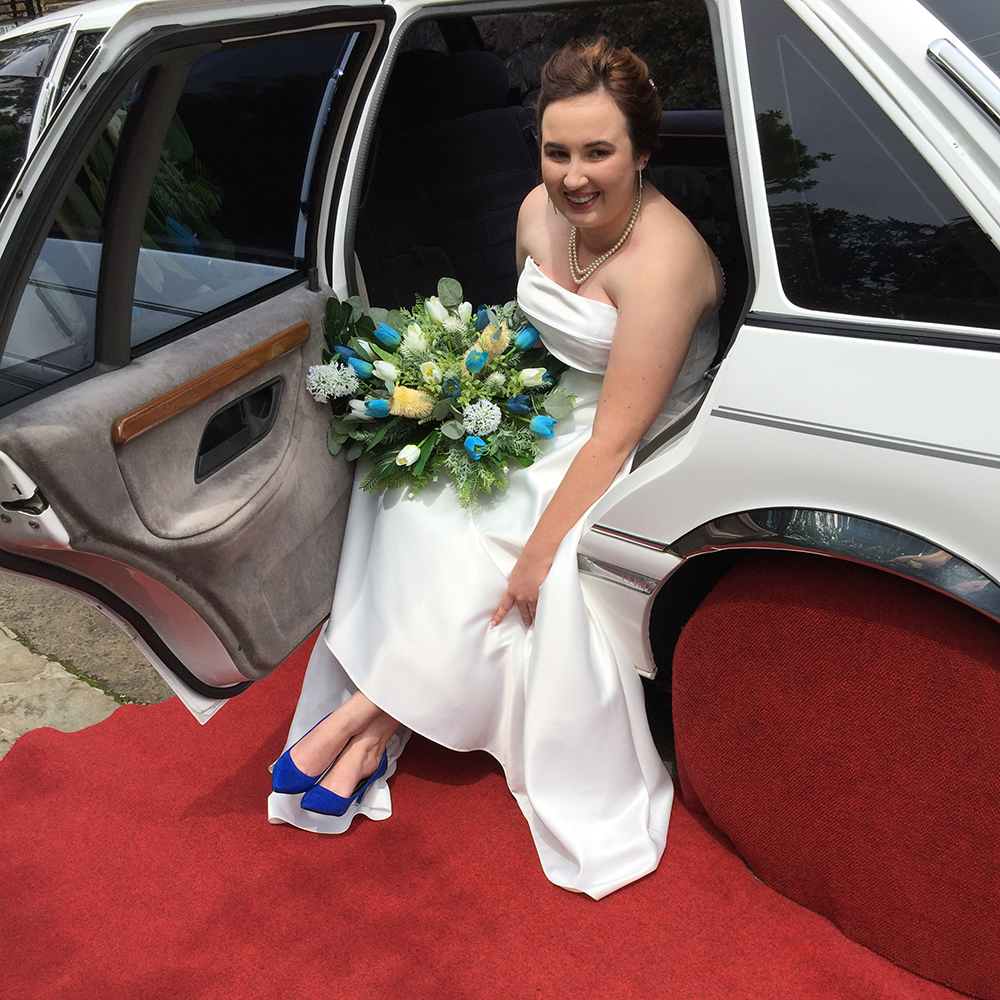 With pink, we think of blue – symbol of calm and trust. The colour of the sea and sky, bringing us equilibrium. "Something blue" – a symbol of love and fidelity, traditionally to be worn at your wedding.
The Colour Purple
Deep purple is a rich colour – rich in symbolism, prevalent in popular culture and a glorious combination of pink and blue. Purple is significantly the colour of royalty, power and luxury, and is also a gay colour symbol. Shades of purple at a wedding are elegant and romantic.
Colours are used as symbols right across the non-binary spectrum of the population- just think of the Rainbow Flag! Watch this space to learn about some significant uses of colour in the history of LGBTQ+ rights.