Coming of Age
In April 2016 I came of age as a marriage celebrant – yes! 21 years ago I received my authorization to change lives. What a serious charge, really… it isn't one that should be trivialized even though my favourite part is still throwing on a frock and reading out the poems in my best voice!
My first weddings made an impact on me when I realized how seriously couples took my role. Then I knew that I had to come down to earth and make sure what I delivered was not only perfect in terms of the legalities I was entrusted to carry out, but seamless and truly reflective of the way couples wanted their relationship represented in public. It took over a decade for me to add the line "…true to your relationship…" in my branding of " A Ceremony by Design". You can rave on about how you want to service couples and what you will give them, but these few words say it all. I have them on everything.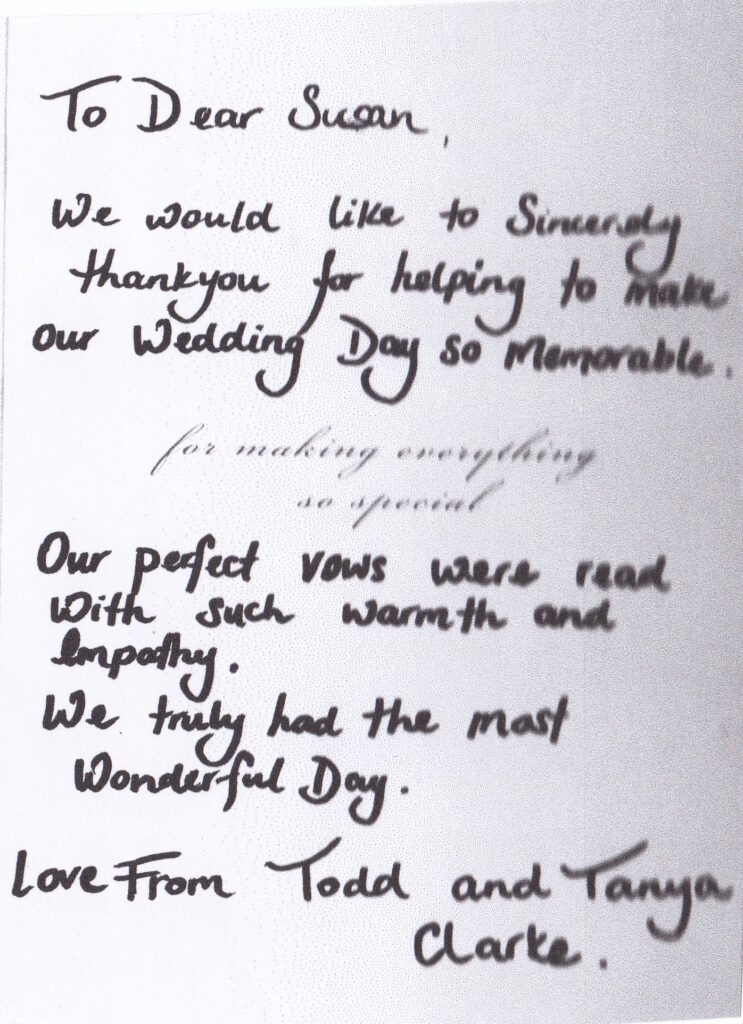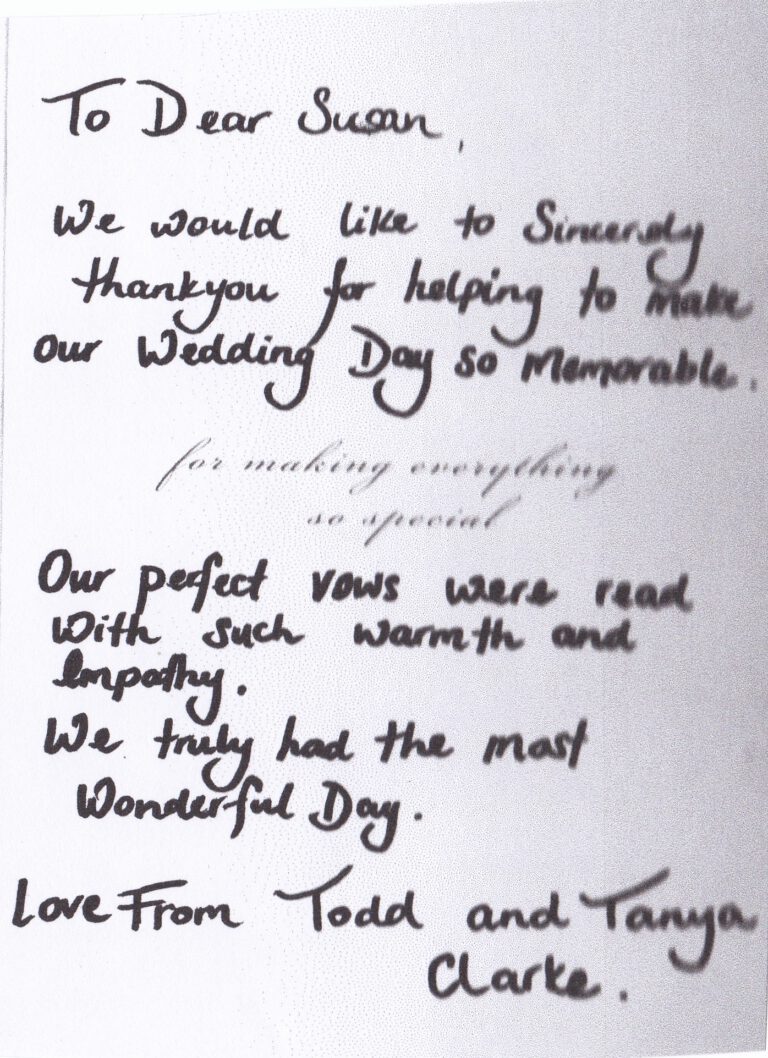 How things have changed in 21 years! In those days you became a celebrant based on the service provided in your postcode – if there was a need, you would be appointed (upon approval of course by the Attorney General). So there was not the plethora of celebrants you find today, not the over-servicing, not the competition, not the anguishing over choosing the "best" celebrant. In those days you didn't do a training course, but were chosen on merit on the basis of your application, experience and references.
These days you can pay to complete a competency-based course after which you apply to become a celebrant. This is supposed to be better for the market. Celebrancy has become an enterprise. When I started it was viewed as a service to the community and the fee was regulated to $125 per wedding. It was a vocational thing, not a business thing. Now celebrants can charge what they like, add tangential services to attract customers, offer themed weddings, stage-management, sound and light : the result for me is a diminution of the solemnity and simplicity of the occasion, and the end result – to publicly and respectfully create a union. In those days as soon as we were appointed we had to advertise in the Yellow Pages – in the actual BOOK! We had to, we had to declare our presence in the community. Now couples don't even know what the phone book is. Back then websites were barely though of, and all enquiries were made by phone – no email! The abundance of wedding websites just didn't exist. There were glossy wedding magazines – things you could actually pick up and see yourself in as a celebrant. Now I sometimes wonder if I'm really out there!
Here are some treasure from 1995 – when thank you notes were hand-written, not texted or emailed.