Re-imagining Weddings in the Wake of Covid19
Until our borders re-open to overseas relatives and couples can plan an overseas holiday, many of you will be postponing or re-imagining your wedding day.
The new wedding rules from the NSW Government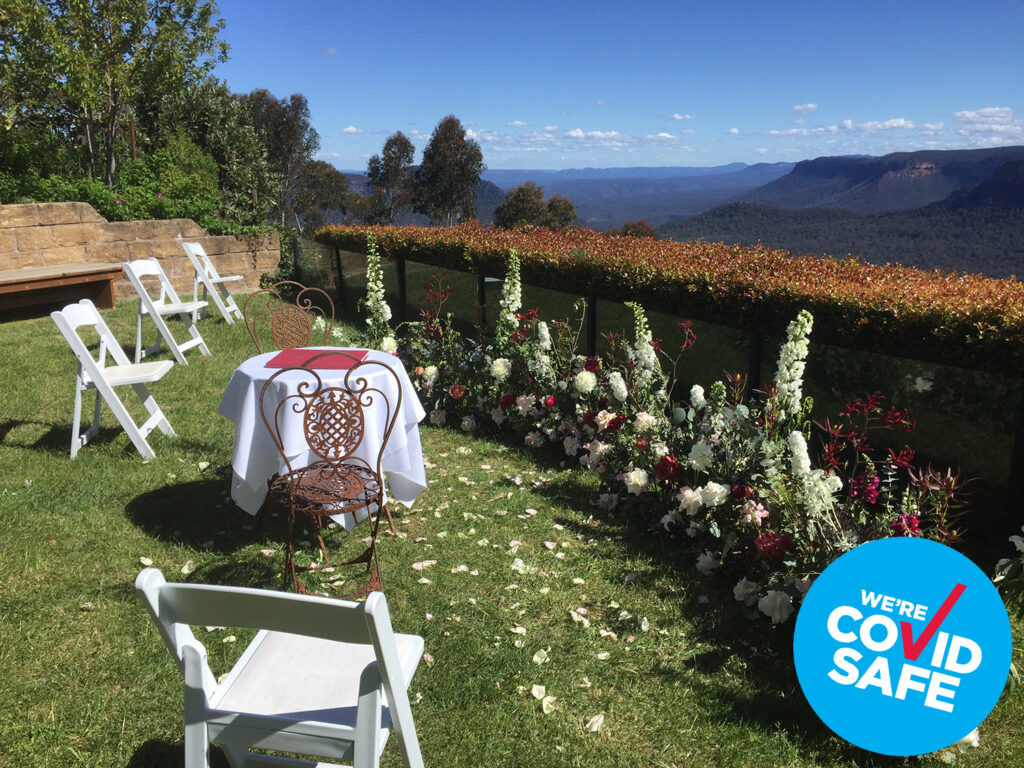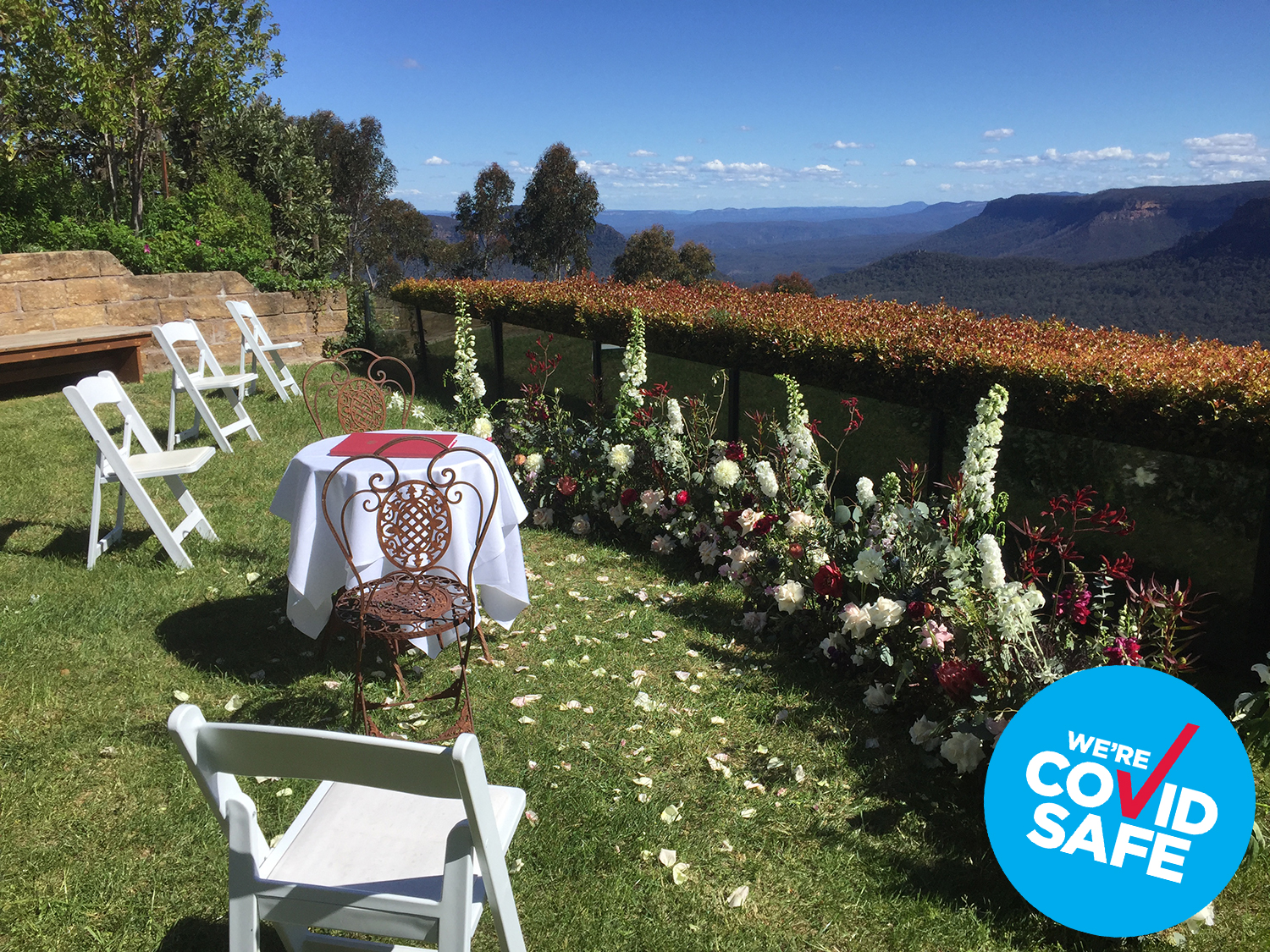 Even with the Covid restrictions, I have celebrated many beautiful weddings this new decade. Some couples have even told me that because of Covid they were able to have the wedding they wanted in the first place. Being forced to streamline your celebration may focus you on what you really value about your commitment.
As the conditions under which marriages can go ahead in the Greater Sydney Area change almost daily, please refer to Services NSW for accurate updates
COVID-safe Precautions
People attending a wedding will be still be required to provide their name and contact details by checking in so that they can be used for contact tracing.
A Ceremony by Design Safety Measures
A Ceremony by Design is a registered COVID-safe business and will collect the names and contact details of all guests and other wedding suppliers if the wedding is in a public space. As a celebrant I will retain the option to observe the following health and Covid safety measures:
Contact tracing
Avoiding handshaking
Supplying individual pens for signing
Placing hand sanitiser on the signing table
Wearing of masks during the signing of documents by the wedding party
Wearing of mask by celebrant as appropriate
Sighting of vaccination certificates of members of wedding party
Maintaining physical distance between wedding party, guests and suppliers
Requiring physical distancing among guests
Discouraging close photo opportunities during the ceremony
Advising caution in traditional physical congratulating
Requesting celebrant not be included in close photos