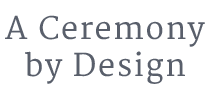 Blue Mountains Celebrant
over 20 years' experience
Over the decades since being appointed by the Commonwealth Attorney General I've conducted hundreds of ceremonies – from intimate elopements to complex rituals, for neighbourhood friends to overseas couples. From them, I've felt privileged to develop an insight into what ritual means, and have been able to create a rich repertoire of ceremonies on which to base my advice on ceremony design.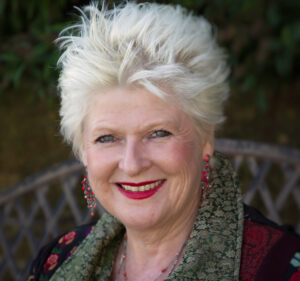 A Personal Ceremony
warmth and happiness
The ceremony is about you, so it's really important for me to listen to your ideas and be sensitive to the tone and style you would like to prevail on your wedding day. I also give you choices and ideas so that together we can create a ceremony you will remember with warmth and happiness. As your celebrant I will be dignified yet relaxed, so you can be confident that everything will run smoothly and calmly.
I will make sure all the legal requirements of marriage are met and discuss these with you at our first meeting.
The wedding celebrant should not be the centre of attention, but a facilitator – you or your friends and family can present readings, rituals, music – or I can just guide you through, giving your ceremony legality and making the proclamation of " husband and wife" official.
Happily Married
Susan is a dream wedding celebrant. So warm and elegant and nurturing and we absolutely loved having her energy and presence officiating our wedding.
She performed our ceremony in half English, half French which delighted our guests. I can not recommend her enough.
Susan was both professional and warm, quickly helping us to feel at ease and in control of our ceremony. She communicated with us as often as we needed, and incorporated all of our requests for our wedding day, ensuring it ran smoothly and very happily! We would highly recommend speaking to Susan if you're looking for an amicable and experienced celebrant.
The ceremony was my favourite part! It was exactly as we had envisaged.
It was more than we could have wished for.
We were delighted to have you conduct our wedding ceremony, you did a wonderful job and we'll be recommending your services to others.
It was very special to us that you were able to give a welcome in French – the relatives were really touched by this, and it was beautiful to have a ceremony that " spoke to" both of our families and backgrounds.
© 2017 A Ceremony by Design, All Rights Reserved